One of the best things that have happened to consumers is the ability to buy whatever item they need online in the comfort of their homes. Moreover, online shops tend to have an extensive inventory, and customers can easily compare prices and the quality of a given item. This convenience and flexibility that online shopping offers have made it gain massive popularity over the last few years.
If you want to purchase new clothes without walking to a clothing store or mall, it is best to purchase them online. However, buying clothes online can be tricky because you must pay attention to quality and size. And since the clothes aren't with you there, it isn't easy to ascertain these two crucial aspects. Thankfully, this article is here to help you as we give you a guide to help you shop for clothes online. Let's delve into it.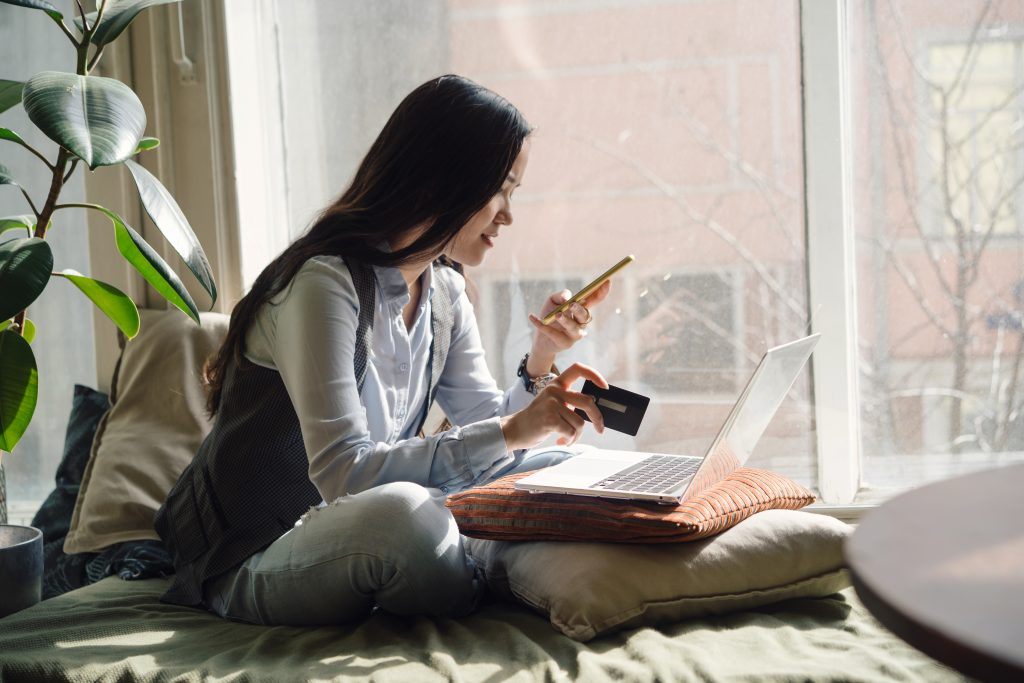 1. Know what you are looking for
First things first, there are various kinds of clothes being sold online. So, you need to understand what you are looking for. Have a list of what clothes you need to add to your closet. Are you looking for Baylor shirts or a pair of jeans? Knowing what you are looking for will save time as you will know what exactly to pick.
2. Set a budget
The next crucial thing you need to do is to set a budget. You need to know how much you will spend on each clothing item. Let's take a suit as an example because all men should have at least one well-fitting suit in their closets. If you are graduating from university, you will need a suit to attend those interviews with those big companies or banks. A suit generally comes at a varying price depending on the quality of material used or the design and size. But be ready to spend at least $500 on a good suit.
3. Pay attention to quality
Another crucial thing you must focus on when buying clothes online is the item's quality. This may be challenging to achieve since the clothing is far away, but it doesn't mean it is not doable.
One of the best ways to do this is to check out the material used to make the clothing item. Some materials are stronger and more durable than others. For instance, cotton is a robust material, so you can be sure that clothes made from cotton will last longer.
Another way to achieve quality is to purchase clothes from brands known for producing quality clothes. That's because certain brands tend to have only quality clothes that guarantee durability and a higher value for money.
4. Focus on proper fit
In the past, choosing well-fitting clothes online was daunting because most vendors did not reveal much about the size of their clothes. But these days, they give the exact dimensions of their clothes so shoppers can easily pick ones that fit well. But still, it is important to know your measurements to understand what will provide you. Once you know your measurements, you can then go ahead and pick the right Bailey shirt that fits perfectly.
5. Compare prices
One of the best things about shopping online is that you can easily and comfortably compare the prices of items before you pick the one you are comfortable with. This may not be possible with physical stores because sales representatives will escort you, making you uncomfortable. Price is one of the most important aspects one has to consider when buying anything. So you should be able to choose a clothing item you can comfortably afford.
6. Check out the store's return policy
Shopping online can be quite tricky. And sometimes, customers can return an item for various reasons, including improper fit, they feel the clothes are not of high quality, or they are faulty. Online stores generally have varying return policies. This is why you must understand the store's return policy before ordering. The last thing you want is to receive clothes with faults or do not fit, only to be told that you will have to pay a certain fee for the clothing items to be accepted back.