Being invited to a wedding is exciting. You get to wear nice clothes, be present for the bride, and possibly meet new people while sipping complimentary champagne. But after the initial thrill of opening the invitation and gushing about it comes the critical part: figuring out what to wear. For some, deciding what to wear is simple; for others, it can be a frenzy of indecision over too many good choices.
One way to "cheat" around an easier fashion decision regarding weddings (and other events) is to build an outfit around a statement accessory. Whether it's a jewel-toned hat, a hand-embroidered shawl, or a fabulous clutch, building around a statement piece can streamline your search for the perfect ensemble. Here are five elements that you can rock respectfully while looking chic.
1. A statement headpiece
Whether a brimmed hat, ornamental flower clips, or a fancy fascinator, a headpiece can pull together an otherwise simple outfit. Using an elaborate headdress gives you the excuse to mellow down on your dress to strike a proper balance and not look out of place. Headpieces are suitable for garden weddings or any outdoor function. You can even ask the bride for the wedding motif beforehand to coordinate the color or the type.
2. Lace gloves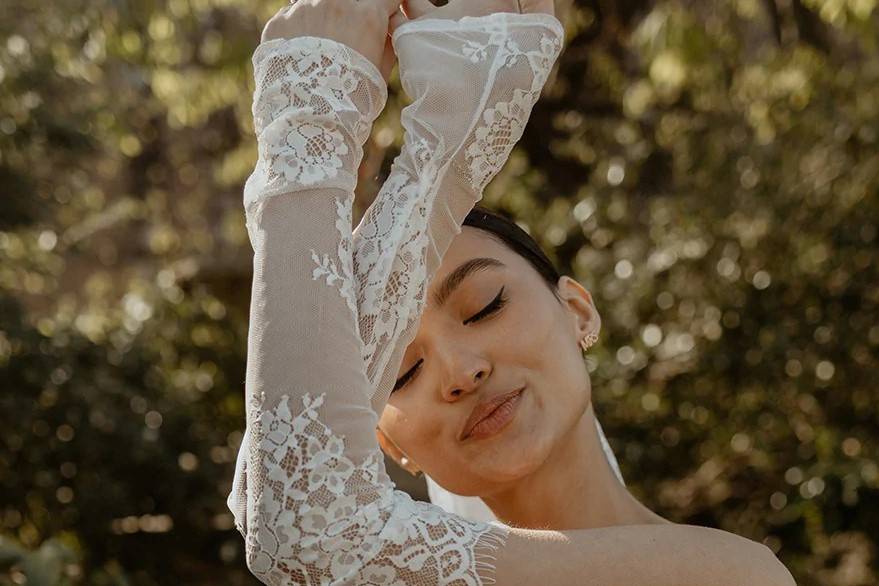 Lace gloves add a touch of romantic glamour to an outfit, so this can be a brilliant cornerstone to build on. The general rule for dainty day gloves is to keep the length no higher than a few inches above the wrist bone. Any longer than that runs the risk of looking tacky, which can clash with your outfit's rest. Add this and a string of pearls to a shift dress — instant, Old Hollywood drama while keeping it classy for the daytime.
3. Eye-catching outerwear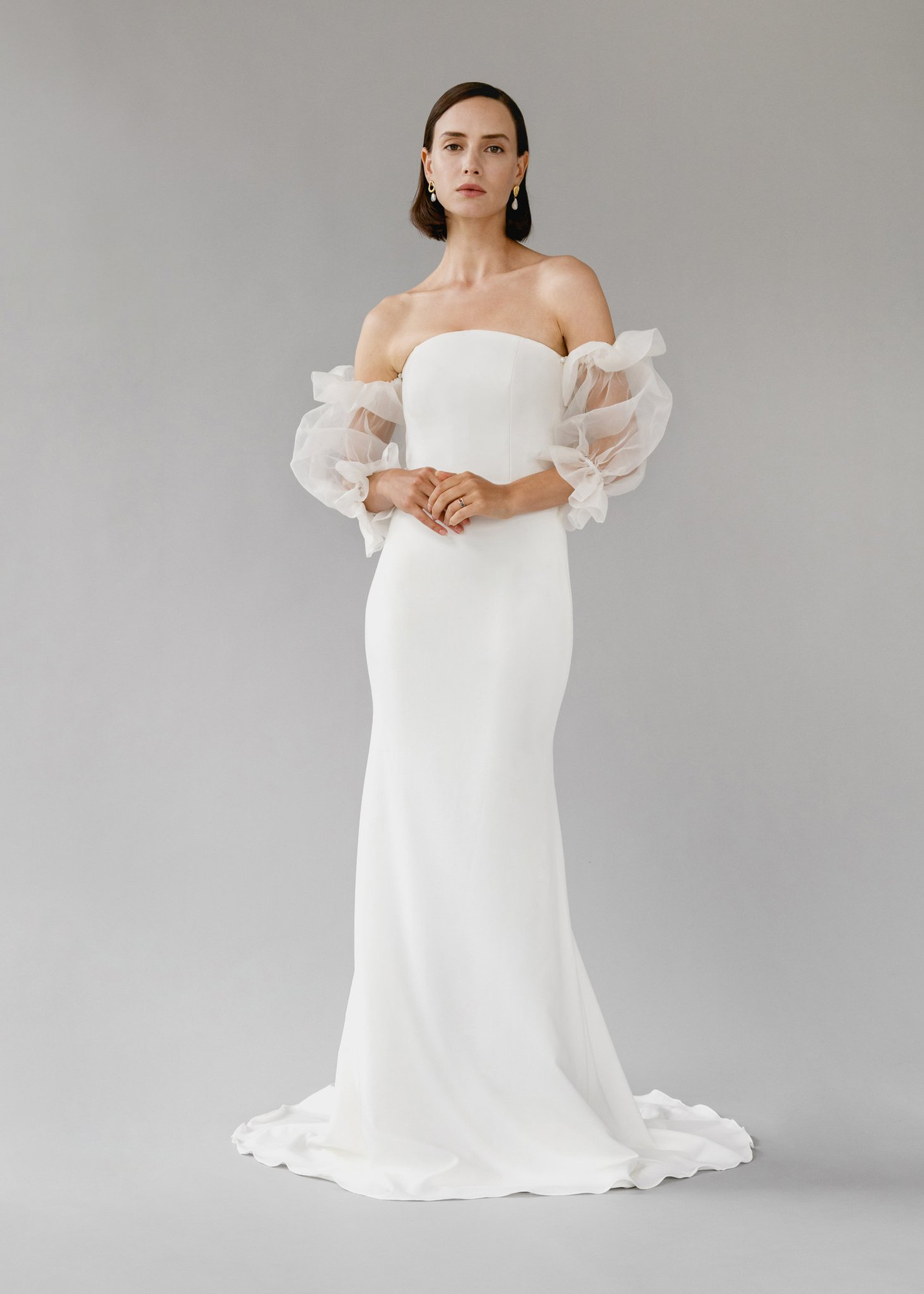 This option is best for weddings held in more fantastic venues or months. Outerwear includes a relaxed cream blazer over a sundress, a snug pashmina, or even a full-on patterned coat. Make sure the fit is sleek and suitable for skins; otherwise, it can wear you down and make you look bulky. Do some research about the wedding's location, as well. For colder areas, outerwear should offer you both warmth and wow factor.
4. A gorgeous clutch
A clutch can hold some necessities: your phone, wallet, a compact, and lipstick for the powder room. Some grips can have more, and some can carry less. But they share a common denominator: choosing the perfect standout piece can anchor a blah outfit. Ensure your clothes' colors and the clutch don't clash to avoid a fashion faux pas. Pick a dress in the same color family if the grip is patterned. You can also experiment with grips that have unique shapes or materials.
5. Matching jewelry
Bling will always add oomph to any ensemble, so don't be shy to bring out the jewelry you've been saving for special days. Elevate a formal jumpsuit with a drop necklace that directs the eye, or pin your hair to the side to show off a bold cuff earring. Jewelry in the right amount can boost a simple set of clothes and make them function-worthy.
You can go different routes with this: kitschy-cool with bright colors, romantic with classic pearls, or modern to give the soft fit a bit of an edge. Go the extra mile: match your shoes to your jewelry.
Accessories are a must at grand functions like weddings, and they can make (or break) an outfit. What matters is how you mix and match them to your selected garments to express your style while staying classy and respectful.
Choosing to layer bold patterns on bolder shapes will catch the wrong kind of attention, and choosing something too simple might make the bride think you didn't make an effort to dress up for the event. Find that sweet spot of stylish balance. When in doubt, ask the bridal entourage what the theme is. Some bridal dresses come with color palettes and designated accessories, so it's easier to coordinate with them and not stick out like a sore thumb.
The last thing you want to do is upstage the bride. So, choose a statement piece and build around it based on what the wedding calls for. In very personal events like weddings, what you wear matters, so wear something as lovely as the day is celebrated.