Professional start images have been emerging as a gap over the past decade. But while wedding ceremony photographer Megan Mattiuzzo gave birth the remaining month, she didn't rent a photographer to report the momentous event — she decided to shoot the real shipping herself…
Mattiuzzo, a 29-year-old photographer primarily based in Hamburg, New York, first mentioned the idea of taking pictures of her childbirth with her physician when she became 37 weeks pregnant.
"I'm used to taking pictures of moments you may retake," Mattiuzzo tells PetaPixel. "So once I determined out I became pregnant, I knew I desired to capture my son's first breath, first moments, seeing his face for the first time.
"[My doctor] instructed me that it might be exceptional for me to strive the pictures due to having a wholesome being pregnant. She said she had no cause for a subject and that if I became k that day, she might be satisfied with me doing it."
Mattiuzzo was given her Nikon D5 DSLR and Sigma 35mm f/1 on the day of. Four Art lenses are equipped before going into vital hard work. She opted to acquire an epidural, which might relieve ache and allow her to shoot pictures while pushing; however, she experienced greater pain while shooting because the epidural didn't move as planned.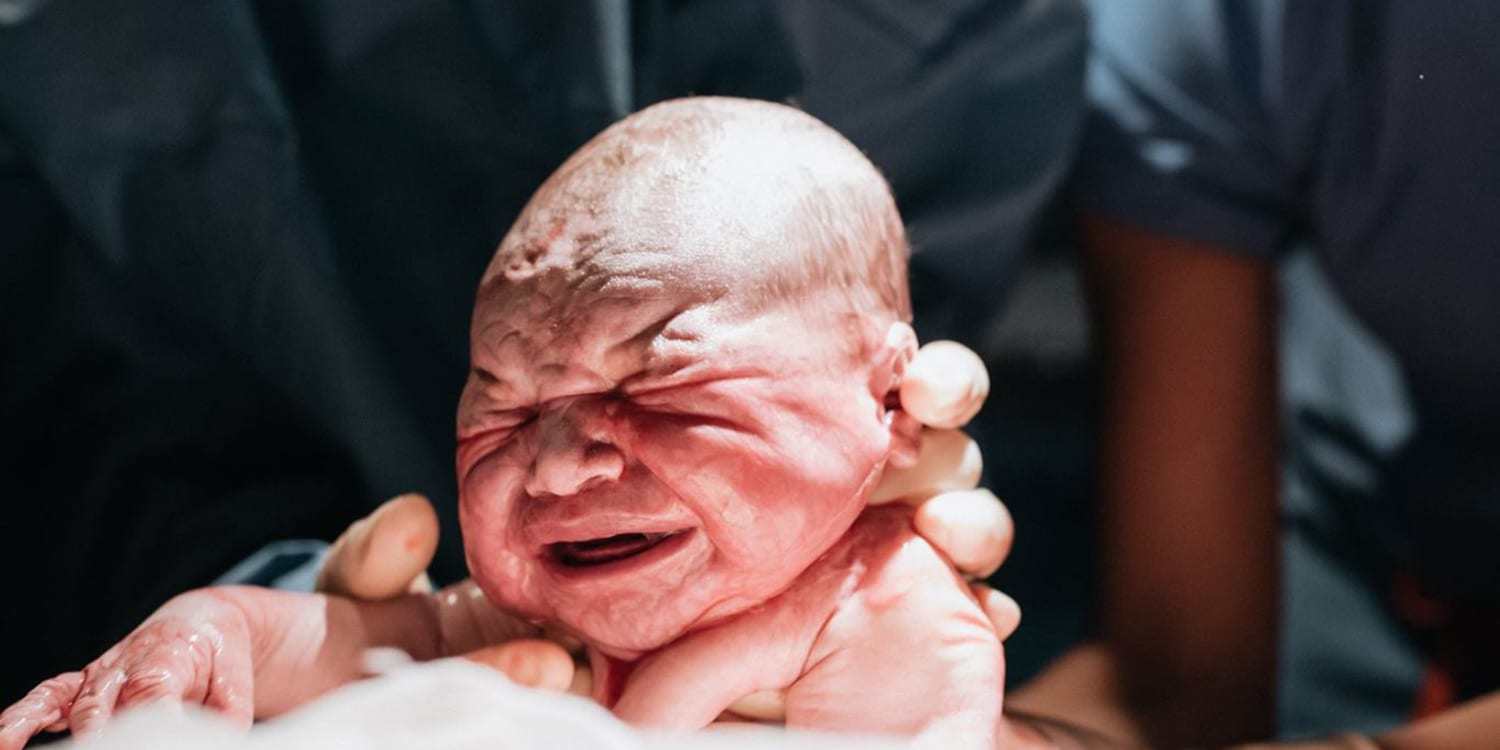 "Due to a failed epidural that turned into now not a hundred powerful, I was capable of experiencing the proper facet of my frame and a gap on my left stomach," Mattiuzzo says. "When it became time to start pushing, my husband [Ryan]'s activity was handy [the camera] to me while it became time for the closing push.
"While pushing for an hour and 15 minutes, I had him hand me the digital camera to set my settings. I could put these between two contractions even as a nurse held one leg and my mom held the opposite one. I made the medical doctor snicker after I had her inform the nurse to turn off the room lighting and put the large spotlights on above the mattress to make for a better picture."
When it was time for the last push, the photographer in Mattiuzzo took over.
"I took the camera and tucked my chin to my chest, rested the digicam on my belly, pulled my head to the viewfinder, and started pushing," she says. "I then noticed a second I will by no means overlook… my son's hair… then his head… then his body… all while taking pictures. It became the maximum top-notch second of my life."
Mattiuzzo says she has no regrets over her choice of the image for the duration of the birth and that she'll treasure the potential to relive her son Easton's beginning "over and over again."